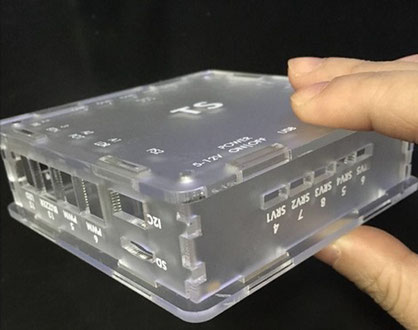 If your job is box, or assembled kit, the best material is extruded acrylic, because the thickness of whole panel is standard.
Such as 5mm thick extruded acrylic in dimension 1220mmX2440mm, no matter the bottom, the middle or the top of panel, all thicknesses are 5mm.
Why don't choose cast acrylic for boxes or other assembled parts?
The main reason that the thickness for cast acrylic, it is not standard.For example,
3mm thick cast acrylic 
Some places of whole panel is thin, perhaps 2.6mm thick, some places are 2.8mm thick, or 2.6mm thick. It will be a problem once assembly. Unless you will assemble them with gluing. 
However, if your design is for decoration, such as wall decor, door signs, banners, or other flat showing, You can choose cast acrylic. because the cast acrylic has many different colors for your choice.